Yellowstone-Idaho
New map of Yellowstone′wolf packs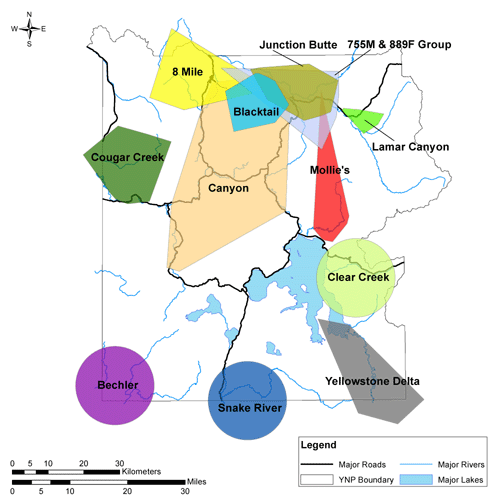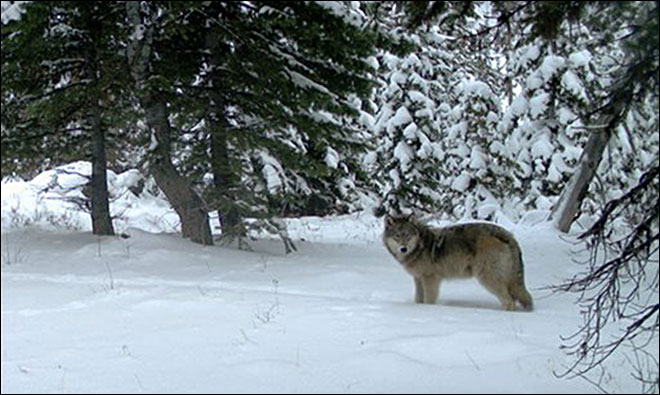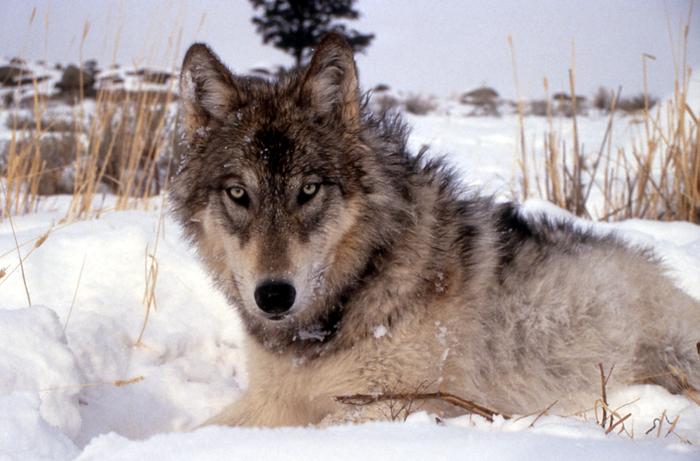 Hunting reduces local wolf numbersF&G releases 2013 wolf report
Collared wolves
824M of the Mollies pack.
829F of the Blacktail Plateau pack.
832F of the Lamar Canyon pack.The 6-year-old gray wolf, a tourist favorite known as 832F, was the alpha female of Yellowstone's "highly visible" Lamar Canyon pack, according to the Times. She had been fitted with a GPS collar that allowed researchers to track her movements. According to the newspaper, she was the eighth wolf fitted with the collar to be shot during this year's hunting season.
823F of the Junction Butte pack (sole collar).
754M of the Lamar Canyon pack.
762M and 763F of the Madison pack.
793 of the Snake River pack.